You have the power to impact our community.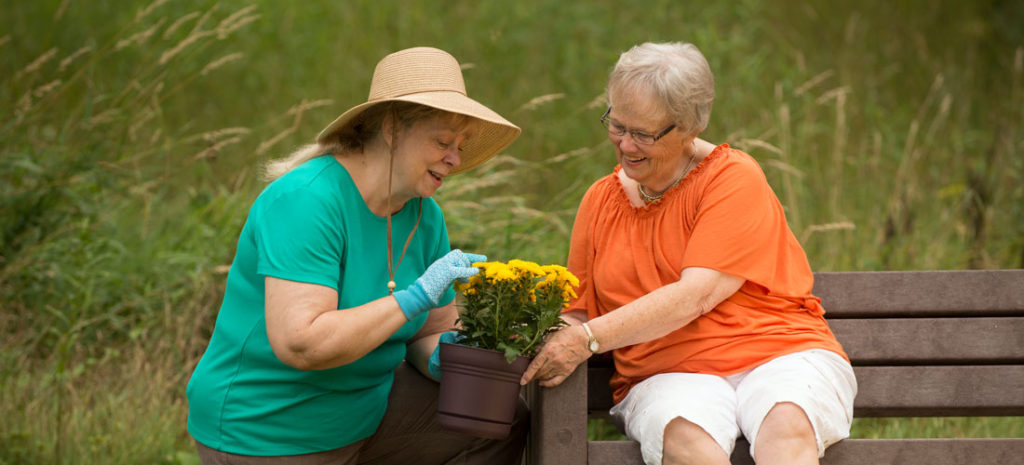 Benedictine is all about providing an all-inclusive caring, compassionate home for our aging family. There are volunteer opportunities for many activities and interests. Just name it; there are many ways to give back to the community. We encourage and invite all interested family and friends to share their time and talents with us! All ages welcome – the volunteer opportunities are endless.
What are you passionate about?
We're looking for individuals who want to explore sharing their interests, experiences, talents and passions with our community. Not sure what you want to do? Here are a few ideas to get you started:
Activity guides
Do you enjoy landscaping or gardening? Would you lend a hand to help Benedictine in our administrative duties? Or do you like playing games? Volunteer with us and lend your expertise and guidance in activities with residents and our staff.
Special events
Volunteer and help support outreach by serving lunch and/or hospitality event tasks including greeting, event set-up and clean-up duties. There are numerous ways to contribute.
Friendly visitor
Make a resident's day! Volunteers engage in companionship through talking and listening with our residents. You may also offer to read, play games, write letters and more. Please consider spending some valuable one-on-one time with our residents. It brings them such joy and happiness.
Outing escort
Mondays are outing days. Hours may vary depending on outing but weekly needs include: Tuesdays and Thursdays 8:00 a.m. – 10:30 a.m.
If you volunteer, you would not only be volunteering with our caring, compassionate nurses, staff and other community members, but our amazing residents. It's a great opportunity to get involved, share some time with your family members and touch the lives of others who care about family just as much as you.
Please contact our volunteer coordinator at (507) 206-2229 for more information on how you can volunteer!