Making life easier and more enjoyable.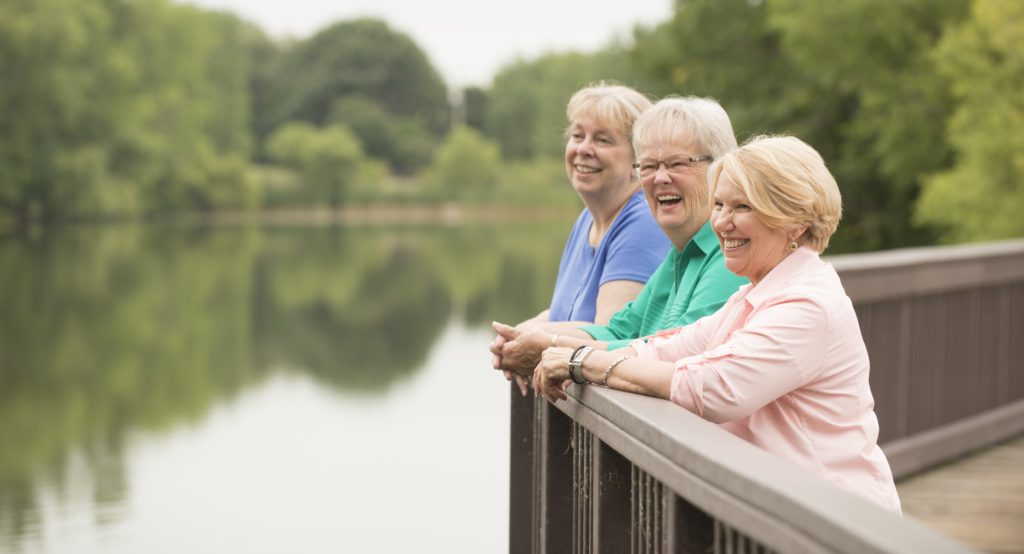 Benedictine is committed to serving Rochester-area seniors through providing quality care and updated resources to allow residents to live a more fulfilling life. All three locations, Benedictine Madonna Towers, Benedictine Madonna Meadows and Benedictine Living Community-Byron offer you options to choose the retirement lifestyle you want.
Benedictine Madonna Towers
Our new Health and Wellness Campus Center welcomes our residents and guests to enjoy the company of each other: Bistro, Salon, Fitness Center, Hobby Room, Lounge, Dorothy M Gauthier Library, Towers Market and the Sr. Generose Auditorium.
12 acres of manicured grounds
Several courtyards
Raised garden beds
Computers and lessons
Housekeeping
Convenient to area attractions
Beautiful views from apartment homes
Pool Table
Guest apartments for visiting friends and family
Valet service
Concierge service
Massage Therapy
Range of healthy and nutritious dining options, catering to your dietary needs
Spiritual care staff
Two chapels conveniently located on campus and easily accessible to all residents
Benedictine Madonna Meadows
Fun and interesting things are always happening here. There's plenty to do, with plenty of friends. Spend an afternoon watching a movie on a large screen TV in the comfort of our viewing room. Stroll beautiful grounds while enjoying the wildlife that frequently show themselves. It's all up to you.
Beautiful courtyard, veranda and manicured grounds
Raised garden beds
Beauty shop
Shuttle service
Fitness room and exercise classes
Library and computer access
Activities to meet individual interest
Community space for entertainment, education and special events
Convenient to area attractions
Beautiful views from resident suites
Variety of healthy and nutritious meals served in each of our six neighborhood dining rooms for a more intimate, friendly experience
Spiritual care staff
Chapel conveniently located on campus and easily accessible to all residents
AppleTree Dental offers onsite care
Benedictine Living Community-Byron
Benedictine Living Community-Byron offers numerous services and amenities to make life easier and give you more freedom to live life as you choose.
Variety of apartment styles
Maintenance services
Housekeeping services
Weekly linen services
Daily safety checks
Multiple Dining Rooms
Tray service
Patio-style dining
Home Care
Registered dietician available for consultation
Garages
24-hour emergency call systems available
Smoke detectors and sprinkler system
Security features
Hand rails in hallways
Convenient and lighted parking areas
Free telephone and cable service
Free Wi-Fi
Rehabilitation services
Fitness area
Salon
Social, recreational and education programs
Patio and deck with retractable awning
Private dining available
Chapel/Community room