Memory Care Services in Rochester, MN
Where our family serves your family.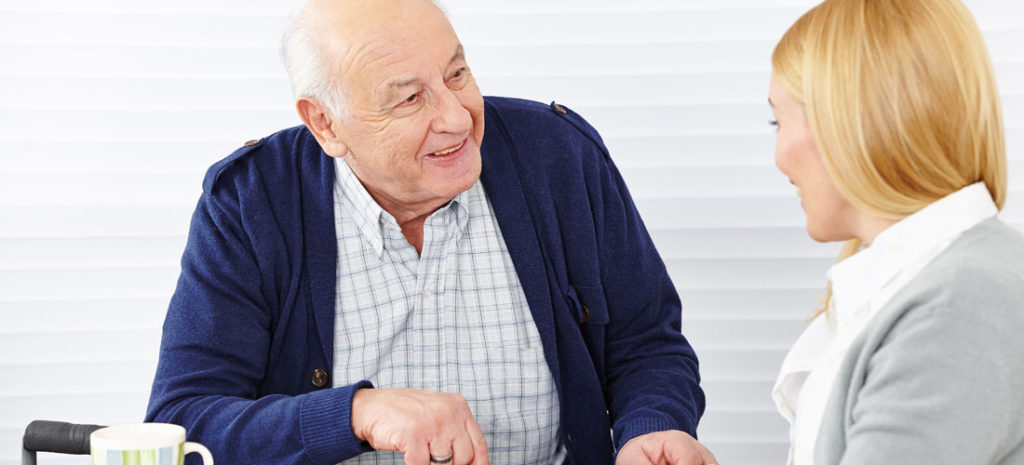 Memory Care services at Benedictine offer comfort in a convenient, comfortable environment and around-the-clock safety and security. Every Memory Care neighborhood provides a personalized care plan to help each resident have the best day possible every day.
This approach, with the assurance of our parent organization, the Benedictine, gives your family confidence that your loved one will be given every opportunity for health, wellness and choice. Memory Care services are offered at all three community locations: Benedictine Madonna Towers, Benedictine Madonna Meadows and Benedictine Living Community-Byron.
Learn more about Memory Care at Benedictine or schedule a tour of one of our campuses by contacting us online or calling 1-507-288-3911.
Memory Care services include:
Private and semi-private suites with roll-in shower
Secured environment with 24-hour on-site staff
RN on call 24 hours/day for staff support
Care tailored and specialized to those with memory loss
Individualized and personal care plans
Specialized programming to stimulate cognition
Activities that engage and promote a sense of purpose
Medication management
Monitoring of stable medical conditions
Three meals served daily, plus snacks
Weekly light housekeeping and linens
Activity kitchen
Comfortable sitting areas
Secure, easy access to enclosed outdoor courtyard
Maintenance and utilities, including phone and television
Routine assessment/evaluation to monitor change
Each campus offers memory care in a comfortable setting.
Benedictine Madonna Towers
On Benedictine Madonna Towers' campus we offer two separate settings for memory care: Benedict House and T. Emil Gauthier. Each setting offers a unique environment that offers our residents the comfort and security they require and their loved ones desire, for peace of mind. Both settings have staff that have specialized training for memory care.
T. Emil Gauthier memory care area is named after a benefactor and their family members that desired and supported the addition of memory care services to be offered at Benedictine Madonna Towers. We are grateful for their vision of providing care to a population of residents who deserve a special setting that offers a peaceful, beautiful, and safe setting at this time of their lives. This setting has a capacity for 16 residents: 12 private suites and 2 semi-private suites each with their own bathroom and roll in shower, emergency alert system, and beautiful views. The common area includes a living area with fireplace, private sitting area, living room and dining room, family room for private gatherings, large outdoor courtyard, and salon/spa.
Benedict House recently opened and is designed for two households with eight residents in each household that affords a smaller group setting. Each household has eight suites each with a private bathroom and shower, a living room with fireplace, open kitchen and dining area, and enclosed patio.
Benedictine Madonna Meadows
Benedictine Madonna Meadows is an assisted living campus with six neighborhoods with one of those neighborhoods equipped to offer memory care. There are 11 suites in the neighborhood with the ability to provide for 13 residents. Each suite has a private bathroom with roll-in shower, emergency call system, and beautiful views of manicured grounds. A courtyard off the living room provides a safe outdoor space to soak up the sun. Residents enjoy a private dining room and common living room where they share in activities and interaction with each other and staff.
Benedictine Living Community-Byron
Benedictine Living Community-Byron offers memory care for 14 residents in a beautiful, modern farm house architectural design setting that offers an abundance of sunshine and pops of fun color throughout. A large courtyard lends itself to sit and relax or a place to walk around and enjoy the outdoors with safety in mind. This setting has an open dining room with two sitting areas for comfort, activities, and visiting, private family dining room, and salon/spa. Resident's suites include bathrooms with roll-in showers, emergency call system, and windows looking out to a quite rural neighborhood.
Everything we do is based on the close relationships that our team members develop with residents, their families and their friends.
Memory Care is one part of Benedictine's continuum of senior living services.