Benedictine Madonna Towers Senior Living Community
Over 50 years of caring for others.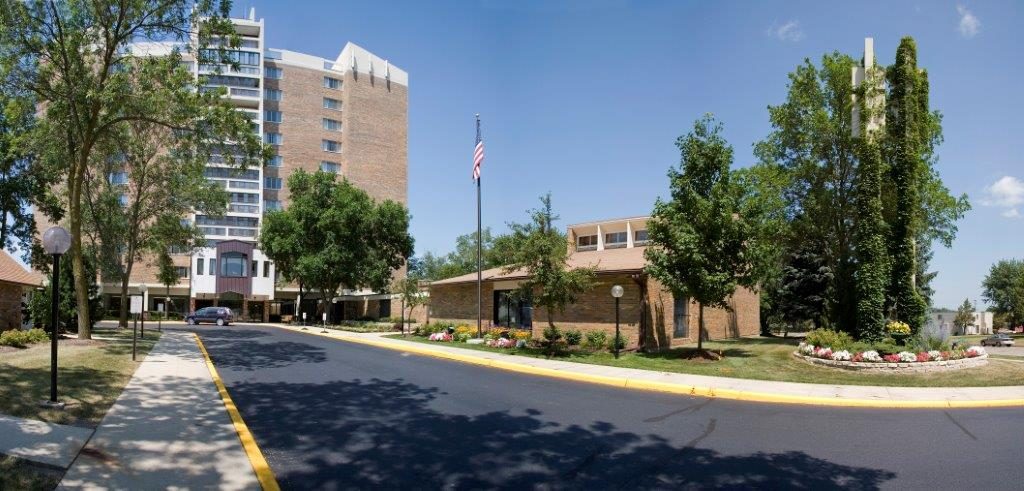 Benedictine Madonna Towers
4001 19th Avenue NW, Rochester, MN 55901
(507) 288-3911
Our rich history and mission of caring for others began in 1967. As an established continuing care retirement community (CCRC), Benedictine Madonna Towers sits on 12 mature, beautifully landscaped acres in northwest Rochester. Our community offers an active, maintenance-free lifestyle with opportunities for lifelong growth on our campus, with a complete continuum of senior living services.
A name you can trust
Benedictine Madonna Towers is a member of Benedictine, a dynamic, not-for-profit health care system with more than a century of experience in caring for people in acute and long-term health care facilities.
Delivering compassionate care that's rooted in our Catholic values, Benedictine Madonna Towers is committed to respect the diversity of its residents, including people of all faiths, ideas and experiences.
A community for all
At Benedictine Madonna Towers, you have a choice of floor plans, and much more. You have access to facilities, services and opportunities that make it possible for you to balance and enrich your life and to do the things you enjoy most.
We offer many opportunities for personal growth, companionships, recreation, learning and entertainment. Our priority is to make your life the best it can be by supporting the lifestyle you choose within this thriving community.
Our staff members provide for your comfort, safety, privacy, convenience and dignity. When you need care services to address health concerns, you have access to familiar, professional health care staff members on-site, 24 hours a day. They embody our Core Values of Hospitality, Stewardship, Respect and Justice.
Services as you need them
A range of services make it possible to live as independently as possible for as long as possible.
Wellness Activity Calendars
Find out more about
Benedictine Madonna Towers.
Complete the information request form or call 507-288-3911, and we'll send you more information.